This is a Tracking Device | Forthcoming
Performance, Sculpture, Software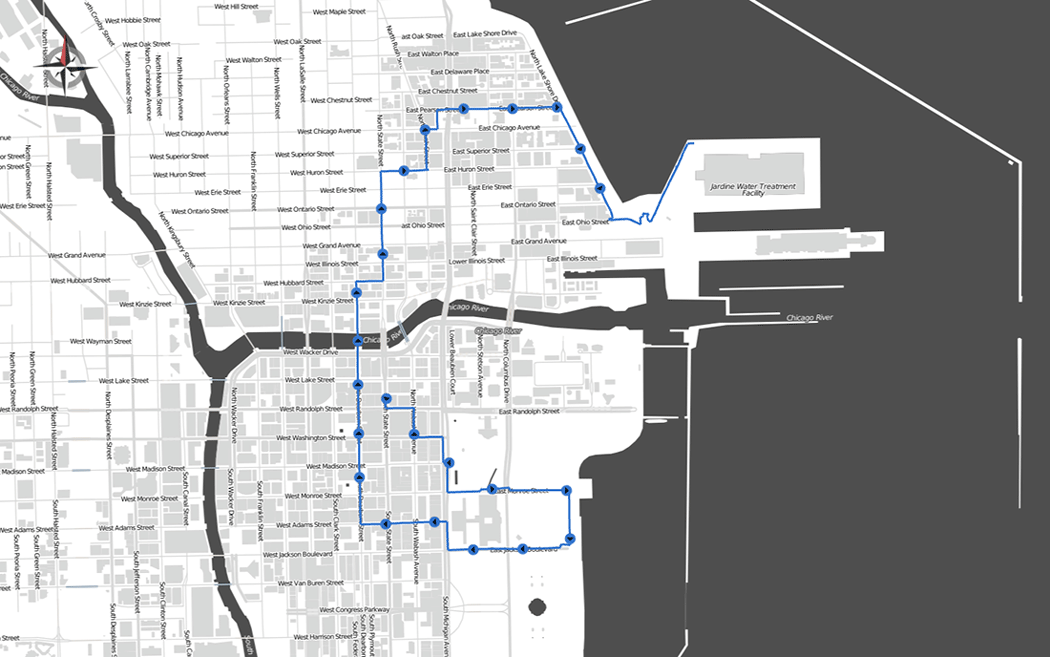 Small metal cubes with the text 'this is a tracking device' will be placed around public downtown Chicago. Inside each sealed box is a tracking device with a lifespan of 7 days. The data from the location of each box is logged every 3 minutes and eventually visualized in the gallery space using the above software. Public interaction with the Tracker Cubes is entirely voluntary although no information is provided on the cubes themselves.
This work deals with themes of public interaction, temptation, and mystery from the point of the anonymous strangers who move the cubes.The themes alter towards surveillance, power, as well as data study and analysis from the point of the artist and viewers.
The custom mapping software was created using the Unfolding Maps Processing library. The source files are available on Github.